The Lindberg Cabin
2009 marked Bruce Lindberg's 60th straight year of coming to Dog Lake Resort. In commemoration of this very special occasion we have now officially renamed Cabin 6 the LINDBERG. Congratulations Bruce, this is truly your home away from home.
A special thanks to Gary, Roger and Jim!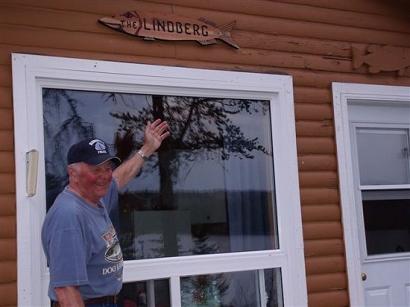 To add to his Legacy,Bruce landed this 17.5 Lb Walleye July 7, 2009 :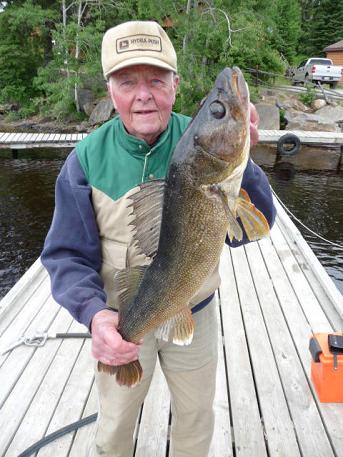 For more information, feel free to give us a shout!
Email: info@doglakeresort.com
Phone:(807) 767-1809
Toll Free: 1-800-466-0918
Dog Lake Resort
R.R.#14, Box 30, Site 12
Thunder Bay, Ontario Canada
P7B 5E5