Celebrities Visit Dog Lake
Sheriff Rosco P. Coltrane (James Best) and his magnificent wife Dorothy, both of "The Dukes of Hazzard", dropped in and stayed with us for a few days.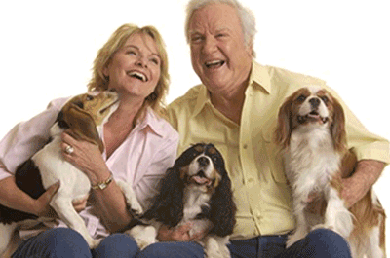 Rosco was a very talented, fanatical Smallmouth Bass fisherman that spent endless hours catching and releasing these feisty fighters. Dorothy, although not as passionate as Rosco about fishing, showed that she knows her way around a boat and fishing rod, as she promptly landed the first fish as if she had been born with a fishing rod in her hand. Rosco was also an accomplished painter who transfered images of his experiences from his mind's eye onto canvas.
Please take a moment to view Rosco and Dorothys website www.jamesbest.com so that you may get a glimpse of the Rosco and Dorothy we were so fortunate to meet.